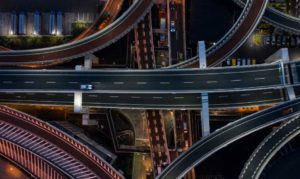 The National Highway Traffic Safety Administration has announced the allocation of $562 million in grant funds to offices of highway safety in all 50 states, the District of Columbia, U.S. territories, and the U.S. Department of the Interior Bureau of Indian Affairs.  
Grant Money to Support Road Safety Awareness Programs
The funds are earmarked to address impaired driving, promote seat belt use, improve pedestrian and bicyclist safety, and fund other important traffic safety efforts, according to the U.S. Transportation Secretary Elaine L. Chao.  
Additionally, the agency announced that $297 million in state and community highway safety program funds will further enhance highway safety through activities such as the Click It or Ticket program related to seat belt use, and the Drive Sober or Get Pulled Over campaign related to impaired driving. 
Funds to Fight Impaired Driving
A large chunk of the funds – $147.5 million – will be dedicated to impaired driving countermeasures, to combat driving under the influence of alcohol or drugs. Among the many programs receiving funding through state and local grants, $2.1 million has been identified to fund 24/7 sobriety programs and to use for testing or monitoring of individuals charged with driving under the influence of alcohol. 
How the Grants are Divvied Up 
The top 10 states receiving NHTSA grants were
California ($50.1 million); Texas ($39.2 million); New York ($29 million);
Florida ($26.1 million); Illinois ($21.1 million); Pennsylvania ($19.8
million); Ohio ($17.8 million); Michigan ($16.4 million); Georgia ($15.4
million); and New Jersey ($14.6 million).
The official NHTSA announcement can be found here.