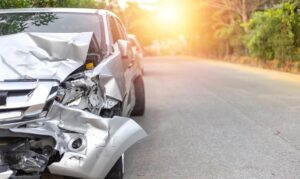 The National Safety Council (NSC) has released information about the current safety of our roads, and the results may not be what you expect considering the impact COVID-19 has had on our daily routines. Despite sweeping stay-at-home orders for many months during the first half of the year—and far fewer drivers behind the wheel—NSC reports that the roads were deadlier.
Traffic Safety Challenges
According to the release, the U.S. experienced an estimated 20 percent jump in the death rate during the first half of 2020 compared to the same six-month period in 2019. Death rate data is used as an indicator of how safely drivers are using the roadways. According to NSC estimates, this increase in the death rate is the highest jump NSC has calculated for a six-month period since 1999. This is most notable when one considers that there was a 17 percent drop in the number of miles driven between January and June.
While the NSC announcement doesn't directly identify causes for the dangerous roads, media coverage nationwide is reporting both drunk driving and a severe spike in speeding are frequent factors. With the anxiety and stress involved in enduring a global pandemic, many are turning to alcohol to cope and then getting behind the wheel. And with fewer cars on the roads, some drivers are shifting into high gear—driving 100 mph or more.
Which States' Roads Were Deadliest?
Some states fared worse than others when it came to this trend. The top three states that reported notable increases in road fatalities during the first six months of 2020 were:
Vermont (+91%, 10 more deaths)
Connecticut (+44%, 45 more deaths)
District of Columbia (+42%, 5 more deaths)
Some states experienced decreases in the number of roadway deaths:
Wyoming (-49%, 39 fewer deaths)
Alaska (-31%, 11 fewer deaths)
Hawaii (-27%, 16 fewer deaths)
Making Roads Safer
In response to this data, NSC encourages motorists to focus on safety by obeying speed limits, designating a sober driver, and driving attentively while avoiding distractions. 
"Because of COVID-19 and states' shelter-in-place orders earlier this year, the country should have reaped a safety benefit from less traffic," said Lorraine M. Martin, president and CEO of the National Safety Council. "Instead, our soaring rate of deaths speaks to our need to improve safety on our roads. Clearly, we must work harder as a society to reverse this trend, especially since the pandemic is not nearly over."
NSC motor vehicle fatality estimates and supplemental information, including estimates for each state, can be found here.