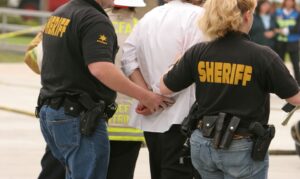 With an increase in travel, amplified holiday-related stress, and a variety of opportunities for celebration, December is an especially dangerous time on U.S. roads. Insurify, a website that compares auto insurance quotes, used statewide data provided by the National Highway Traffic Safety Administration (NHTSA) combined with data from over 2.5 million car insurance applicants to identify the cities with the highest number of DUIs per 1,000 drivers.
DUI Trends Nationally
At the top of the list is Gillette, Wy, where according to the report over 68 of every 1,000 drivers has a DUI on their record. The Midwest, Northwest, and Southwest regions of the U.S. topped the list overall, and no east coast cities made the rankings. California and Colorado are tied for having the most cities on the list. Those states had four cities that made the list, and both were also in the top 10 states with the highest DUI rates.
Additional insights:
Across the U.S. cities surveyed, the average DUI rate is 17.07 DUIs per 1,000 drivers
The average DUI rate on the state level is 5.49 DUIs per 1,000
While East Coast cities didn't make the list, NHTSA statistics from 2018 show that some of the states with particularly high numbers of fatal drunk driving-related crashes were Florida (814), North Carolina (421), and Georgia (375)
Drinking and Driving Often isn't 'One and Done'
One-third of all drivers arrested for drunk driving have prior offenses, and the chances of an individual being involved in an alcohol-related car crash or a repeat drunk driving arrest increases with each prior offense. This according to one of two e-books by SCRAM Systems, titled Reducing the Danger: How Technology and Criteria-Based Programs Tackle Repeat Alcohol Offenses. The book outlines how a number of jurisdictions have created programs specifically designed to combat repeat alcohol-involved crime. These programs work to address the root cause of drunk driving—alcohol misuse, abuse, and addiction—by successfully support long-term behavior change and better outcomes through collaboration between law enforcement, judges, specialty courts, and probation/parole.
December is National Impaired Driving Prevention Month
Whether they appear on this list or not, alcohol offenses are a wide-spread issue for communities across the U.S. For those in recovery, the holidays can be a particularly challenging time to remain clean and sober. December is National Impaired Driving Prevention Month, and many resources exist to share vital information, raise awareness, and help save lives during this crucial time.